New Zealand's Department of Internal Affairs has stepped up its fight against mobile phone text spam by entering into a public private partnership and signing up to an international reporting service which will make it easier to track spammers and fraudsters breaching New Zealand's anti-spam law.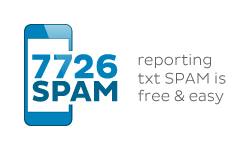 The GSMA Spam Reporting Service (SRS), from messaging security software provider Cloudmark, means the Department can work more closely with New Zealand mobile operators analysing SMS text spam. The GSMA represents the interests of mobile operators worldwide. The Department elected to use the global service as a tool to combat SMS text spam while maintaining the free 7726 short code reporting service already in existence.
Regulatory Services General Manager, Maarten Quivooy, says the SRS will enable the Department, through its Electronic Messaging Compliance Unit, to share intelligence about spam texts.
"Mobile devices are increasingly the target for unsolicited commercial electronic messages, commonly referred to as spam and also malicious attacks, attempting to con money or obtain personal information from their owners through scams or phishing attacks," Mr Quivooy said.
"We have been operating the 7726 short code for reporting SMS text spam for almost two years but analysing the complaints to track the origins of the spam has been limited without the advantages offered by the Cloudmark system.
"By combining the reporting we already receive, with Cloudmark's analytics, the Department will be able to work with New Zealand telecommunications service providers as well as with other regulatory agencies and private authorities around the world so that action can be taken against spam attacks affecting New Zealand consumers. By reporting problems back to a global collection, aggregation and reporting service the Electronic Messaging Compliance Unit at Internal Affairs will be in a better position to defend consumers against falling victim to spam."
Read the full Press Release on the Department of Internal Affairs website.
For more information, visit the DIA's Anti-spam website.